In collaboration with Red Chamber Gallery, we're proud to be showcasing a selection of paintings and drawings by Hong Kong's very own Ghost Mountain Field. To show our support, we are previewing his work in our Sau Wa Fong Atelier before his highly anticipated solo exhibition in June. In typical Jouer fashion, we threw a party to celebrate!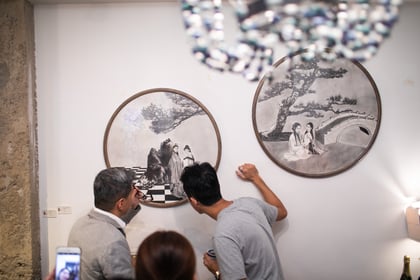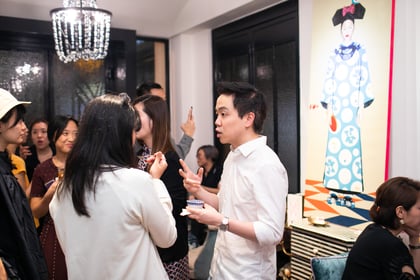 Ghost Mountain Field grew up in Hong Kong during the ' golden era of subcultures' in which pop culture and media were heavily influenced by Japanese and Western culture. With so much influence from foreign cultures, it was difficult for the younger generations to form their own cultural identities. It was not until Ghost Mountain Field moved abroad that he became more aware of his traditional Chinese heritage and connected with this identity. This struggle with cultural identity is reflected throughout all of his work. He cleverly juxtaposes western influence and pop culture with traditional Chinese imagery to form his own visual style.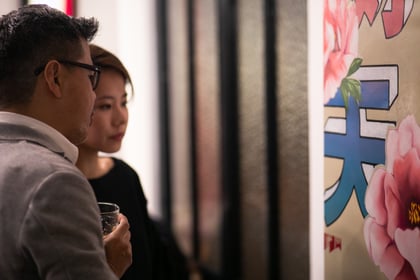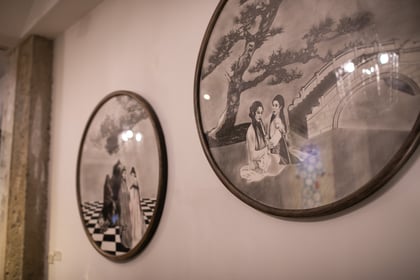 Ghost Mountain Field's bold and expressive works are an inspiration to us here at Jouer. Blending traditional Chinese flavours and ingredients with western cooking techniques are at the foundation of Jouer's identity.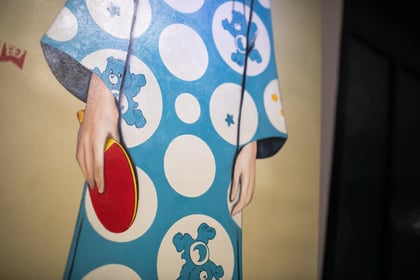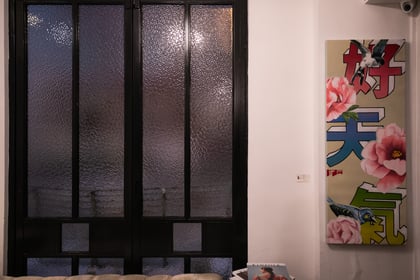 To honour our mutual respect of fusing eastern and western elements, we created a menu that would perfectly accompany Ghost Mountain Field's work. As guests reflected on each piece, they nibbled on savoury canapes inspired by traditional Chinese dishes including Pineapple Bun Oxtail Sliders, Scallion Pancakes with Mapo Mushrooms, Mini Cheung Fun with XO Sauce and Parmesan, and Tom Yum Seafood Mousse.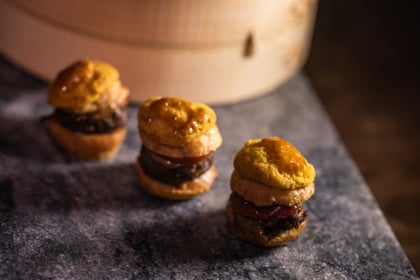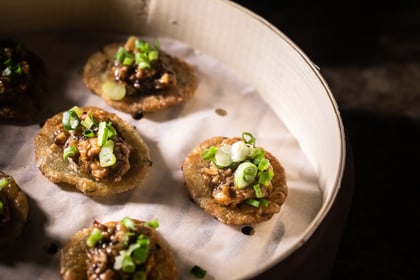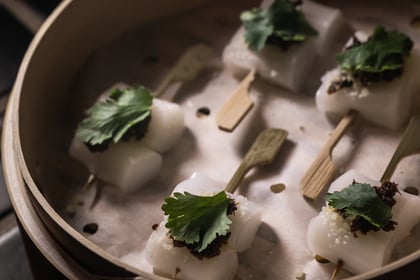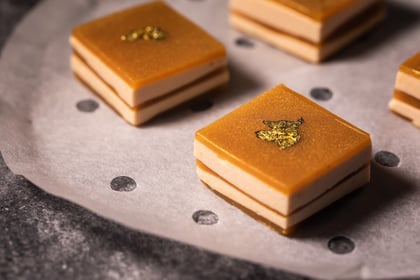 Of course, no party is complete without a little booze. We crafted traditional cocktails with our own added twist. Wa Mui Old Fashioned and Earl Grey Gin & Tonics kept our guests chipper throughout the evening.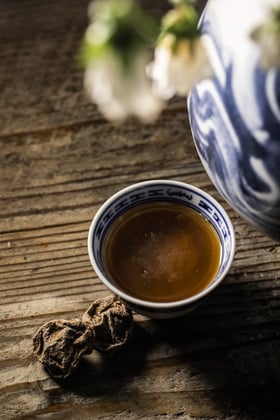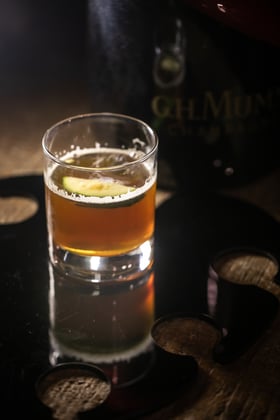 To round things out, we went back to our roots and served up desserts focused on the classic flavours of Hong Kong. Our speciality Hong Kong inspired macaron flavours like Salted Lime 7-UP, Horlicks, Chinese Vinegar & Ginger, and Osmanthus were a big hit with the crowd. We also served Mini Boot Jai Go, Milk Tea Bruleed Tartlets, and Hojicha Tiramisu Shooters.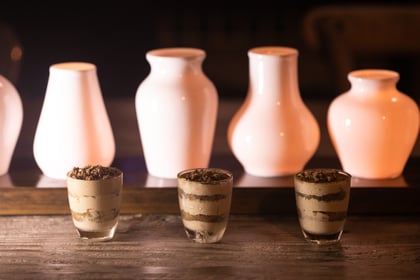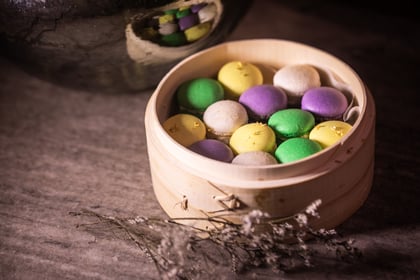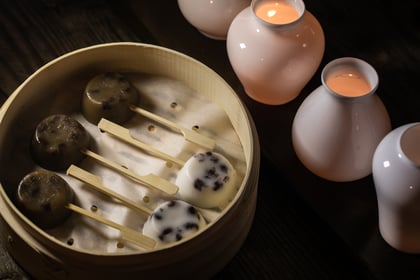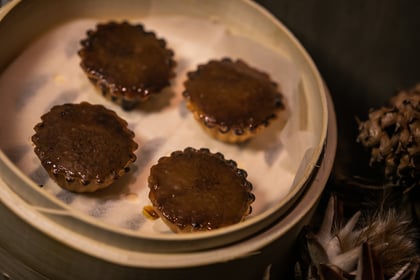 Stop into our Sau Wa Fong Atelier to check out Ghost Mountian Field's work for yourself. We'll have 4 pieces on display until June 2nd!
Interested in hosting a themed party with your very own twist? Celebrate with Jouer at your next event!