To celebrate the arrival of Laura Cheung's (founder of Lala Curio) baby, this gorgeous mom-to-be had a baby shower party at both Jouer Atelier and Lala Curio.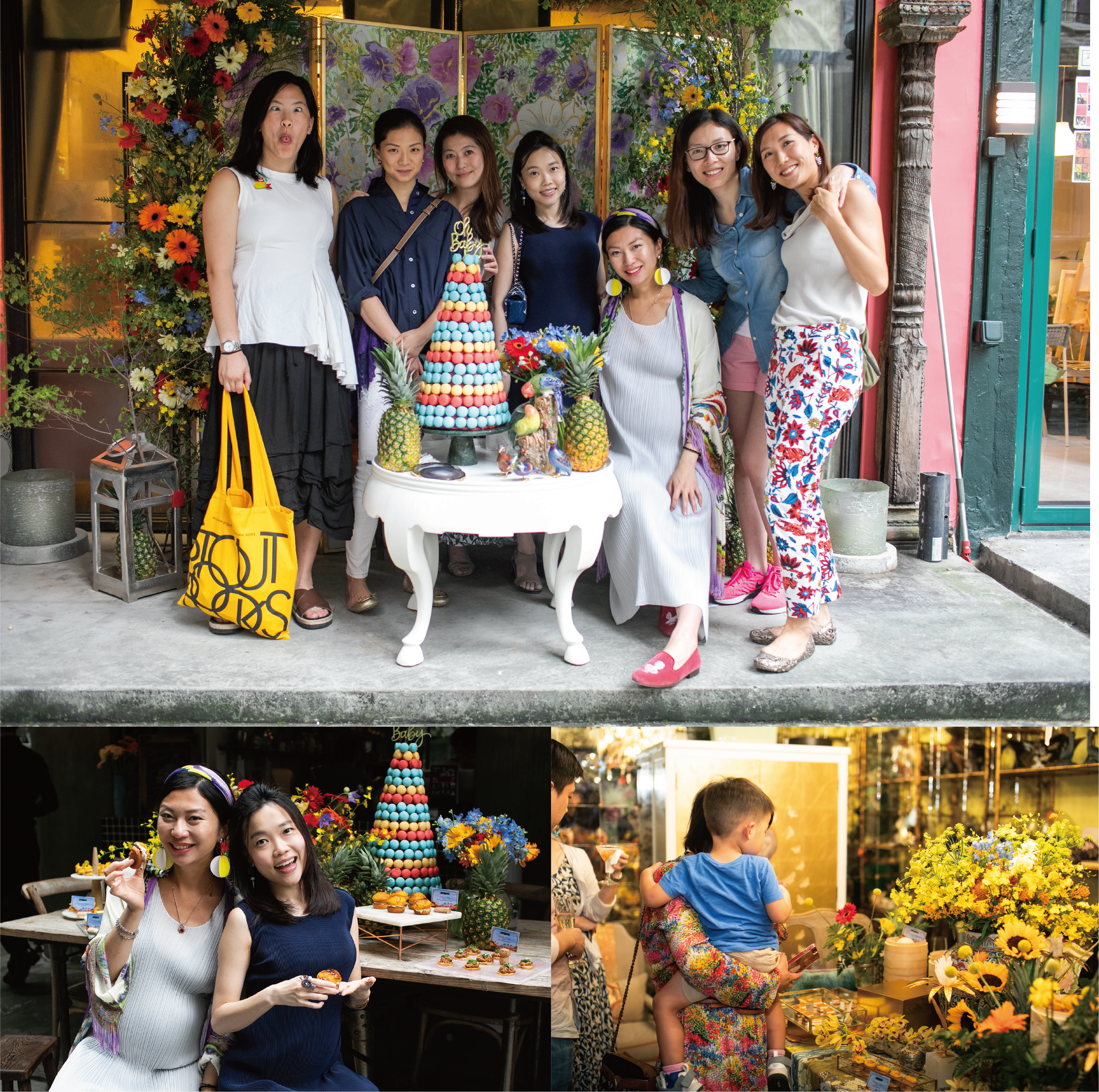 An exotic fusion of tropical and oriental vibes was just what the occasion called for! Beaming spring flowers, whole pineapples and a multi-coloured Macaron Tower accompanied a whole spread of mouth-watering canapés in the theme of "Classic Dim Sum Re-interpreted":
Mini Scallion Pancakes with Mapo Mushroom
Tom Yum Seafood Mousse
Mini XO Sauce Cheung Fun
Mini Pineapple Puffs with Oxtail Stew
Milk Tea Brulee Tartlets
Mini Mango Pomelo Mille Feuille
Mini Pineapple Buns with Red Bean Buttercream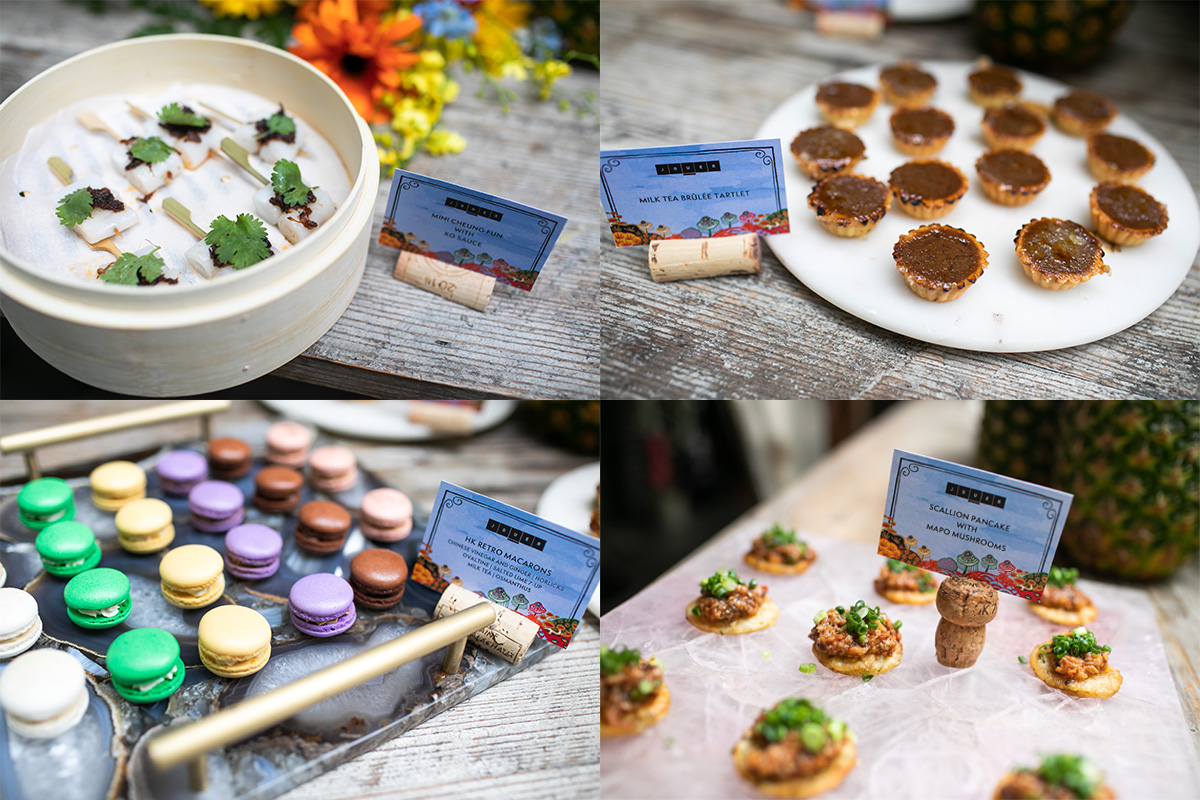 On this special day, we held a dim sum party with the pregnant lady's favourite Mini Pineapple Buns.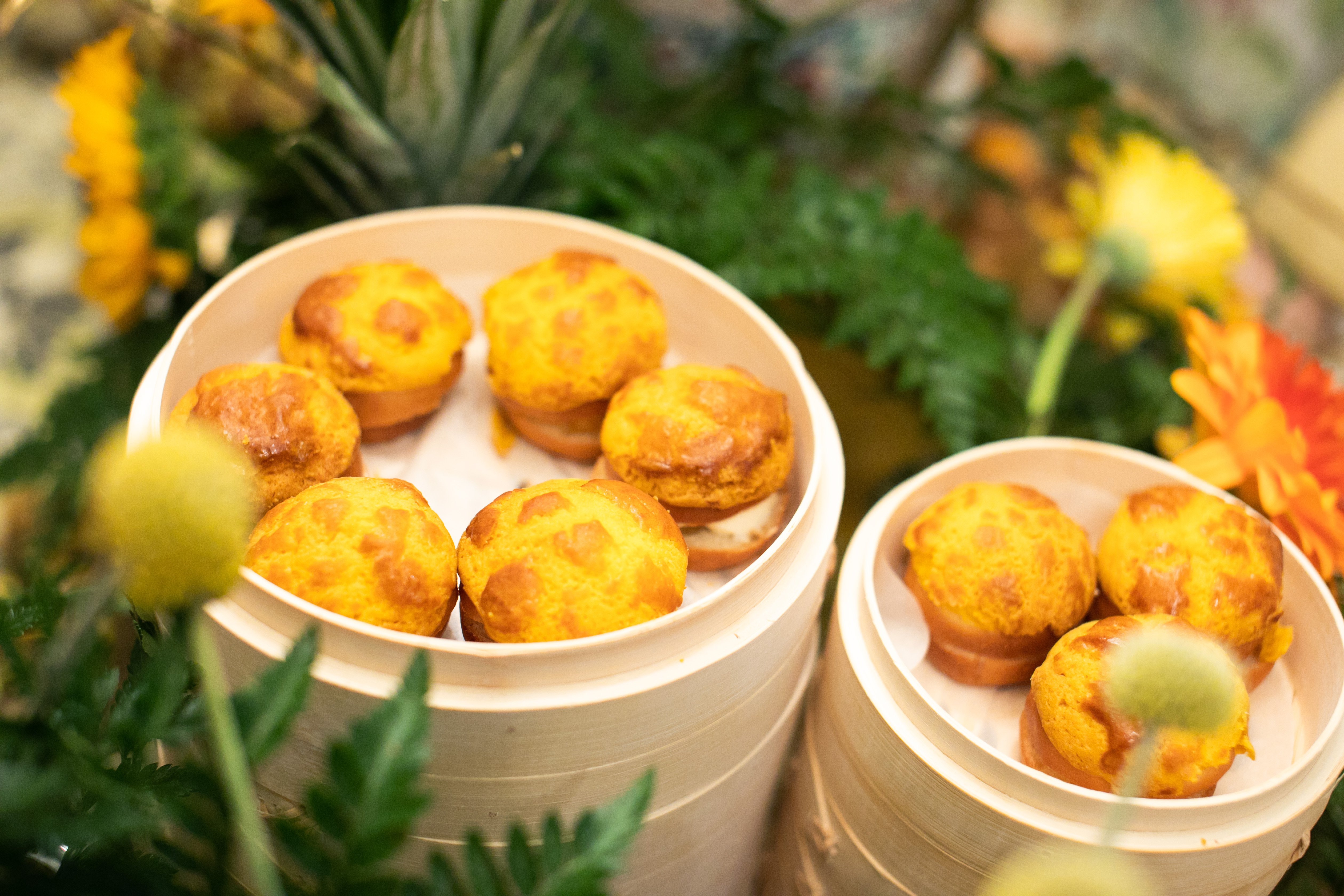 The pregnant lady's favourite Pineapple Buns were served mini-sized in columns of bamboo steamers.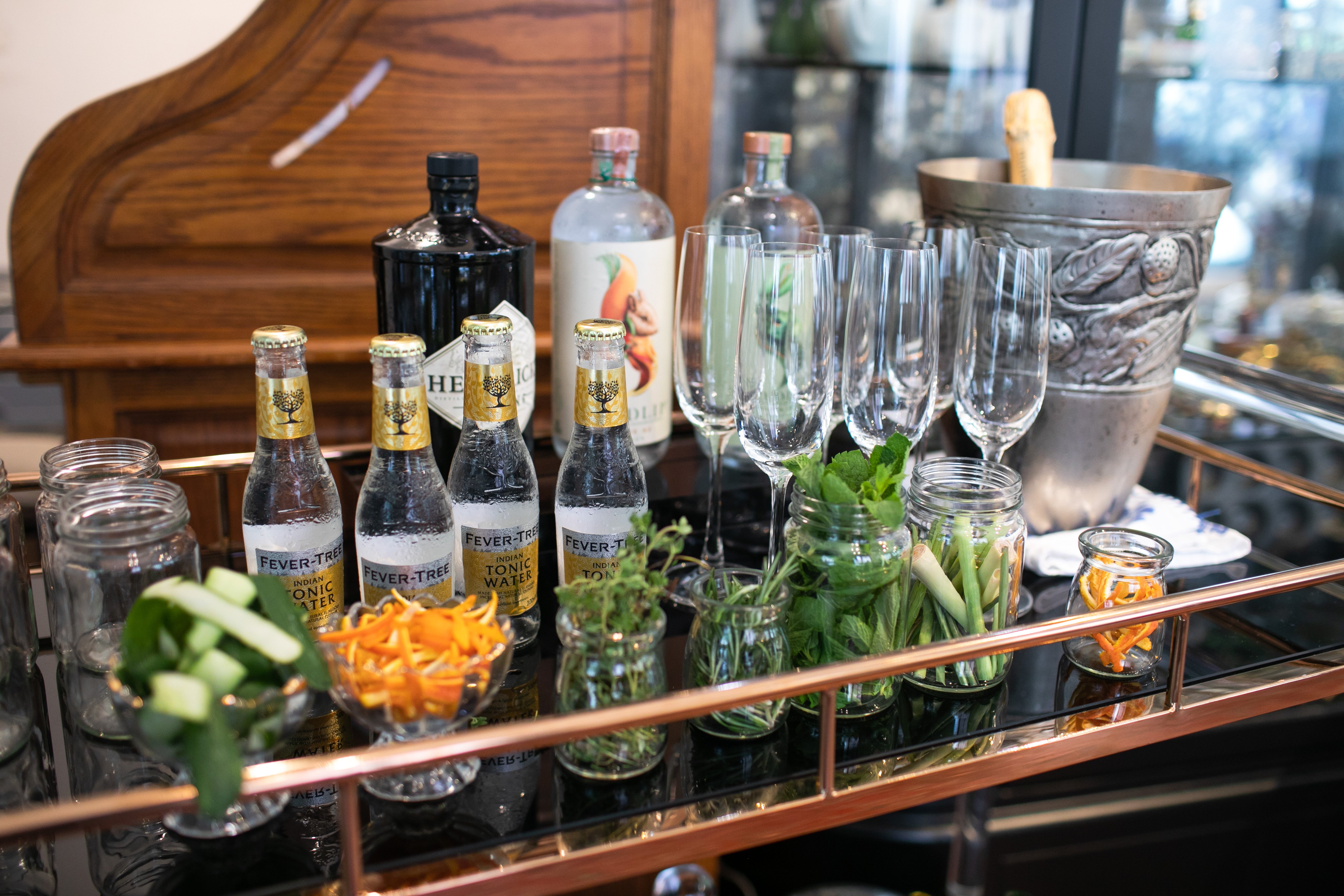 Gin or Vir-Gin? We had both options available at the Gin & Tonic Bar featuring blood oranges, lemongrass, cucumber and garden herbs. Guests could personalize their own G&T with their favourite garnishes!