We've celebrated so many beautiful baby showers at our atelier over the last few years. Here are our top tips for hosting a baby shower that's as tasteful as it is tasty: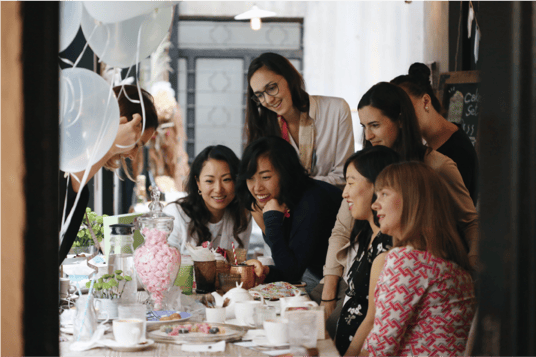 Location, location, location: With mama-to-be in full bloom, you'll want the baby shower to be somewhere relaxed, cozy, and super convenient. This is why hosting baby showers at home is popular in many countries, but in Hong Kong, space can often be an issue. Somewhere like our atelier can be a perfect 'home away from home': private space, comfy sofas, and a lovely patio for guests to spill out to - right in the centre of town.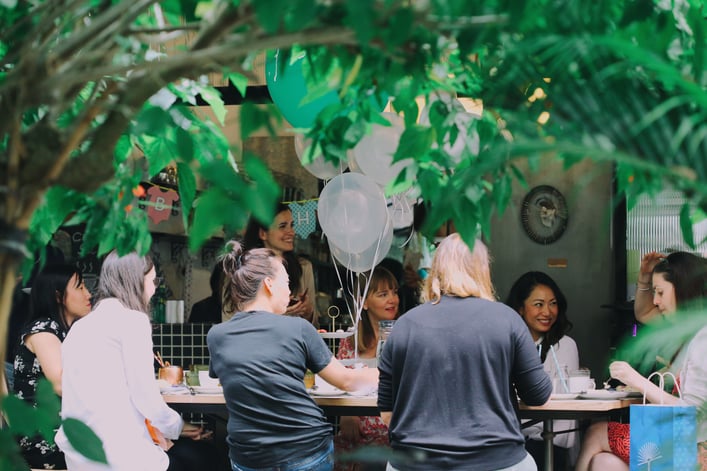 Think of a theme: While it may seem like work to come up with a theme, it will actually make the rest of your planning and decision-making much easier, from the decorations and food, to the invites and souvenirs. It can be as elaborate as a full nautical / woodland / garden theme, or as simple as a tasteful colour palette. Head to Pinterest to get inspired, or check out our blog for more creative theme ideas.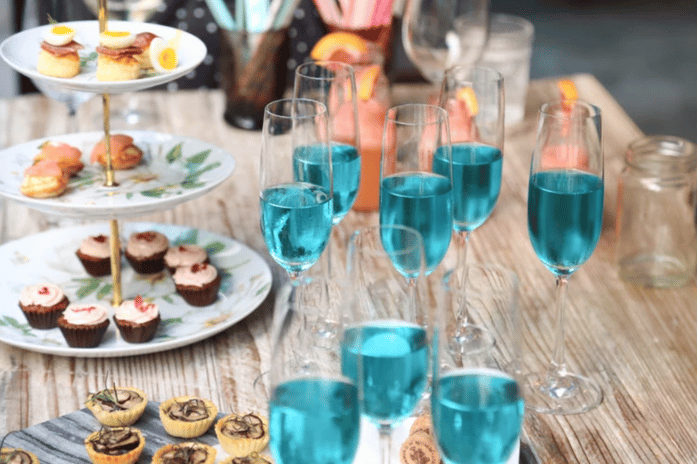 Have your catering match your theme: We love seeing guests' faces light up when they see a theme thoughtfully weaved throughout their canapés and cocktails! Our macaron towers and layered cakes make for delicious centrepieces, and we can customize the entire spread to match your baby shower theme. It will make your special day that much more memorable.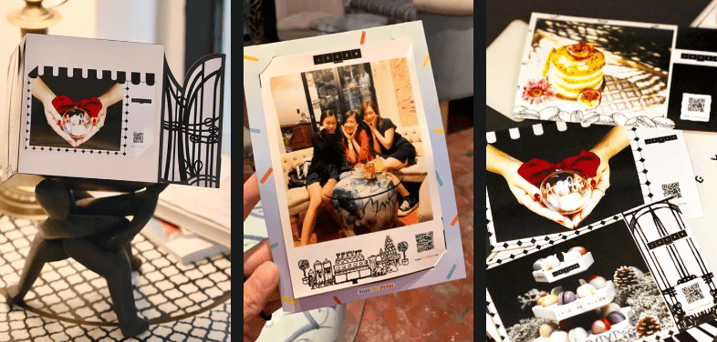 Save the memories: Having so many of your nearest and dearest gathered in one place is such a sweet occasion. A lovely way to preserve this memory is having all the guests sign or write messages in a guestbook, or even a baby onesie! Also, be sure to assign someone the job of taking photos and videos - you'll be too busy having fun to remember!
Keep it to 3 hours - max: We've found that this is the perfect amount of time for a party to be plenty of fun, without dragging out. This ensures that you're ending the party on a high note, and that you and your bump don't over-exert yourselves!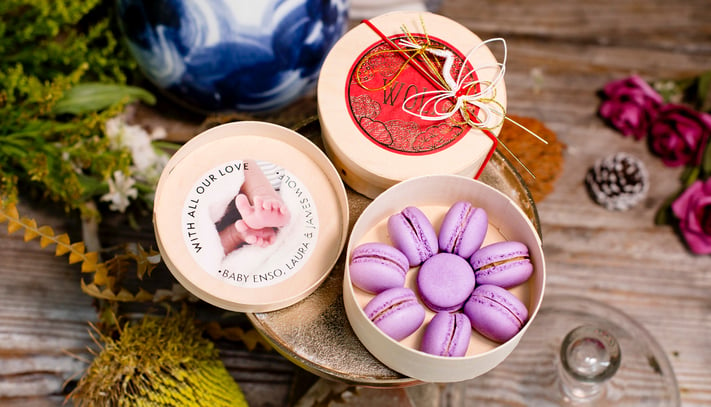 Prepare some thoughtful favors: To thank your guests for all the love they've showered on you and your little one, consider our Ginger Vinegar Macarons. You read it right! These delicious bite-sized treats are a contemporary twist on the traditional ginger vinegar pig-trotter stew. You can even customize them with momentos from the baby shower using our instant photo printing machine.
Get in touch if you'd like to find out more about celebrating your baby shower with Jouer!