With Ermanno Servico's grand opening of their first store in Harbour City, Hong Kong, Jouer prepared an exquisite selection of savoury dishes, desserts, and floral arrangements. The fashion brand intended to make a statement by entering the Asian market in style - so we made it happen.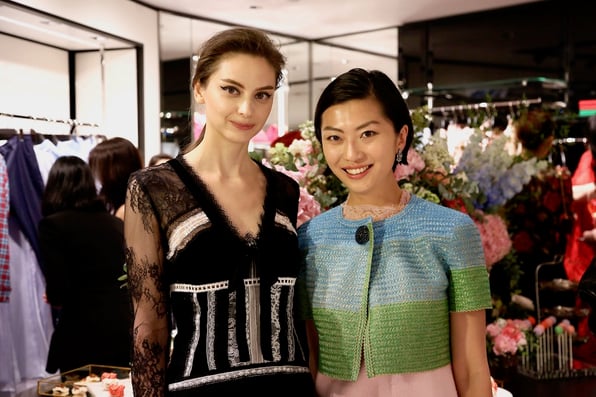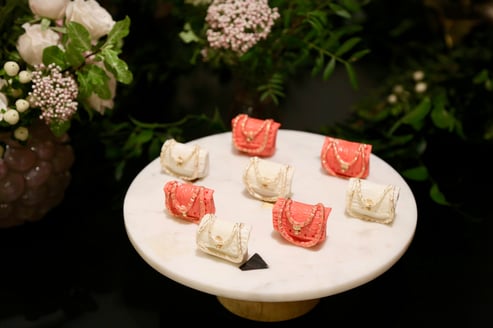 For the grand opening of the new store, Ermanno launched a new handbag that we replicated as fondant covered mini cakes in the shapes of purses. This high-profile event had no shortage of VIP guests including supermodel Qiqi and her husband Simon Yam. To celebrate the event, guests indulged in free-flowing champagne served up by on-site wait staff.
The exuberant nature of the affair inspired us to collaborate with a local florist to create grand, Marie-Antoinette style arrangements.
The Menu
Flavorful and imaginative fusions were created to reflect the unique and upscale qualities of the brand.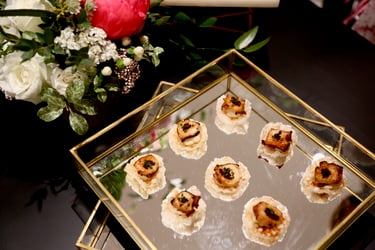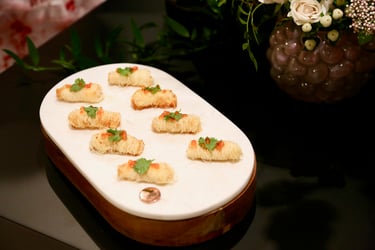 Savory Dishes
Octopus Pomme Puree Sago Crisp

White Wine Abalone Carpaccio on Cauliflower Panna Cotta

Katafi Prawn with Siracha-Anchovy Mayo and Salmon Roe

Camembert, Honey, and Onion Confit Crostini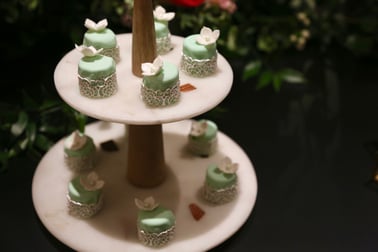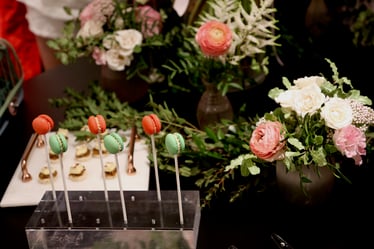 Dessert Menu
Elderflower Apple Earl Grey Tartlet

Mini Fondant Cake with Lace Decoration

Mini Macarons

Customized Mini Hand Bag Cake
From one-of-kind entrees, canapés, and desserts, the guests of Ermanno Servico's ribbon-cutting ceremony spent the afternoon indulging in sweet and savory treats.