To celebrate our fifth anniversary, we hosted an exclusive dinner to thank all of the people who have contributed to the success of Jouer. Guests included musicians, artists, photographers, entrepreneurs, and all of the other movers and shakers of Hong Kong who have shaped Jouer into what it has become today.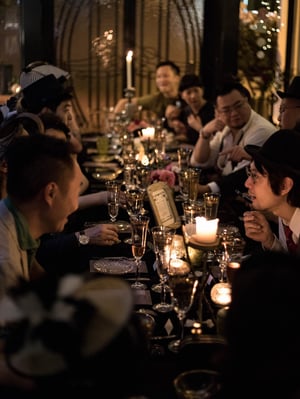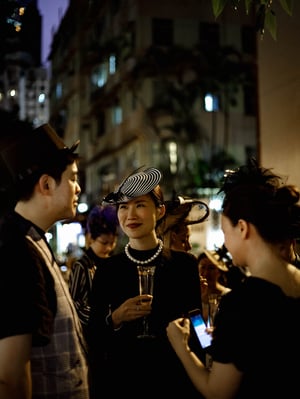 Of course, no party is complete without a theme. What better way to start a conversation than dressing up in Modernist era attire. Naturally, our theme of the night was La Vie en Rose. And if you know Jouer, you know that any excuse to pay homage to an iconic Parisian such as Édith Piaf herself is very on brand.
The soiree was hosted in our cosy Sau Wa Fong Atelier, with a long candlelit tablescape and a screening of Marion Cotillard's Édith Piaf in "La Vie en Rose" to set the mood. Our signature savory canapes were served before dinner as guests mixed and mingled.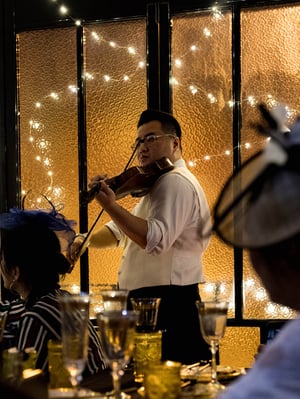 The gentle sounds of Jing Wong strumming along with violinist Felix Tam serenaded guests as they dined on a French-inspired meal. We kicked dinner off with starters including a Lobster Avocado Salad with Tomato Gazpacho, Seared Foie Gras, Fig Coulis with Duck Leg Confit, and Beetroot-cured Salmon with Fennel and Oranges.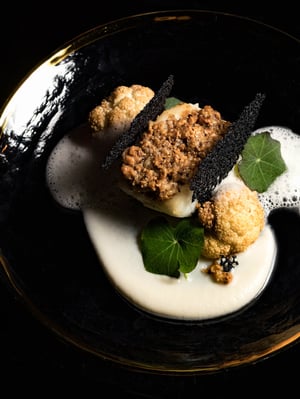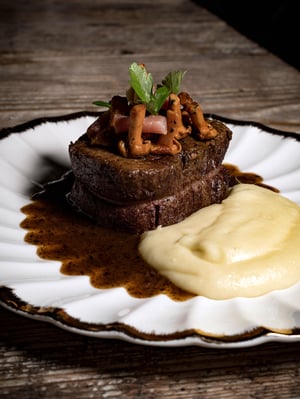 Dinner included a decadent spread of White Cod with a Hazelnut Parmesan Crust, Beef Tenderloin and Chanterelles served with Truffle Jus, Spring Chicken with a Pistachio Puree accompanied by Sweet Polenta, and lastly a Tomato Consomme Risotto. All served up by our lovely cafe staff.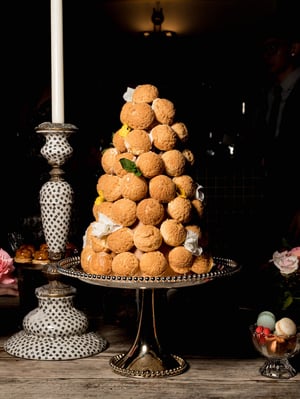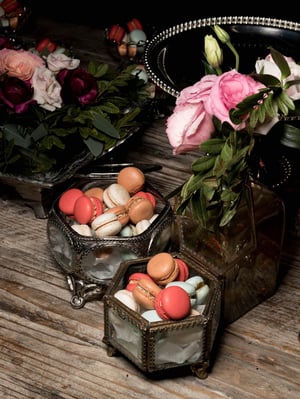 To end the night, an elegant dessert table full of treats sprawled out into the outdoor terrace. Each dessert was meant to pay homage to the early 20th century with a modern twist - a Croquembouche made of Mini Hojicha Cream-filled Choux Pastries, Frasier (Fresh Strawberries and Champagne Cream Almond Dacquoise), a mini Tarte Tatin, and of course our signature Macarons. For this special occasion, we created Classic French-inspired flavours including Onion Soup, Foie Gras and Sauternes, Fourme d'Ambert flavour, and Tarte Tatin.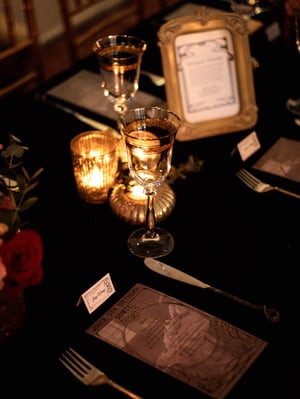 For an inside look at this special celebration, look for the hashtag #celebratejouer on Instagram.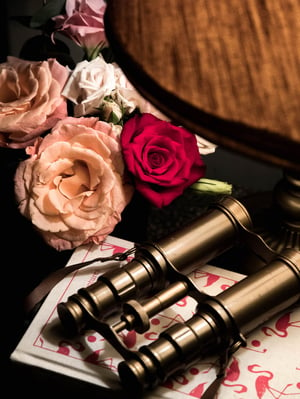 "Le temps de s'adorer, de se le dire, le temps de s'fabriquer des souvenirs." - Édith Piaf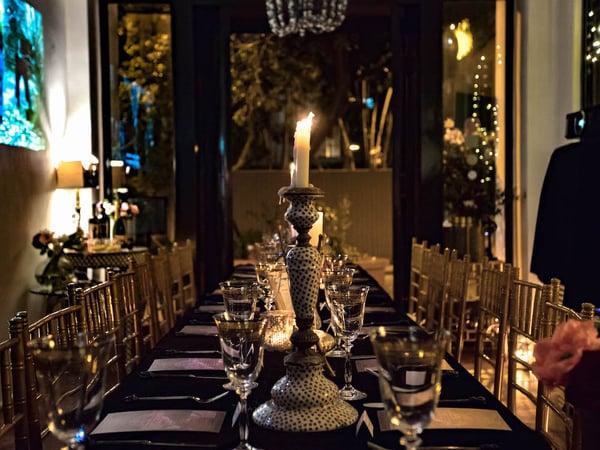 Inspired to host your own themed dinner? Celebrate with Jouer at your next event.