At Jouer, we are self-confessed cakeaholics. Not just because cakes are our ideal combination of visual beauty and culinary delight, but also because they are at the very heart of every celebration. Cakes symbolise the coming together of loved ones for a sweet and very special shared experience, and we're on a mission to make them deliciously unforgettable.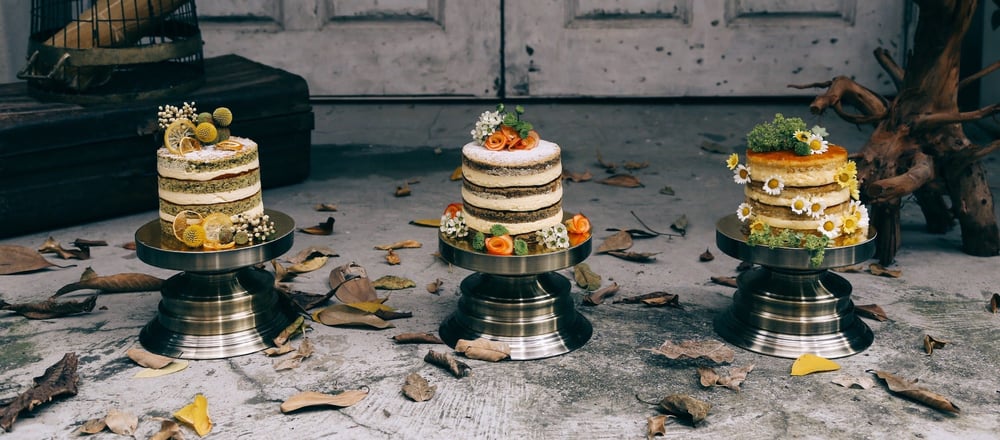 Being the cake geeks that we are, we've put together this guide to give you some history and inspiration for our favourite celebratory cakes:
Wedding Cakes
It's believed that wedding cakes date back to ancient Rome, when the groom would break a loaf of bare bread over the bride's head to symbolize fertility. During the medieval times, it was actually pies, not cakes, that people made for weddings, sometimes with rings hidden inside - the first unmarried woman to find the ring was believed to be next to get married.
Once sugar became popular in 16th century Britain, white icing came to symbolise status and purity, and the royal family began to set the standard for extravagant, multi-tiered wedding cakes. The superstitious believed that sharing the cake with wedding guests would increase prosperity and fertility, so the more cake to go around, the better!
At Jouer, we've created three signature wedding cakes that combine traditional grandeur with a modern, playful twist. For a minimal yet romantic look, you would love our marble Frosted and naked wedding cakes - both are artfully adorned with fresh flowers and fruits that can be customized to your theme and style.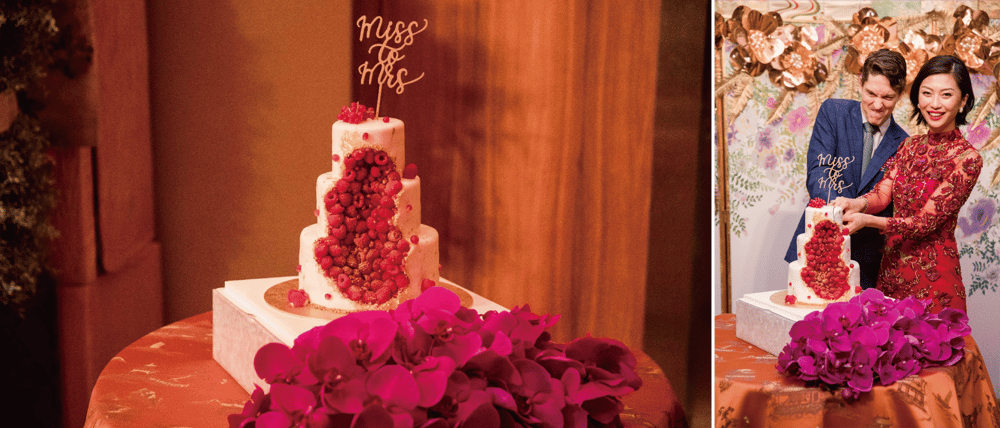 If you're looking for a show-stopper, check out our fondant raspberry wedding cake - the raspberry waterfall that cascades out of the cake centre represents the fruitful, overflowing love of the newlyweds. Made of fresh fruit instead of sugar, you'll love how refreshing (and not cloyingly sweet!) this cake tastes.
Gender Reveal Cakes
Unlike the wedding cake, the gender reveal cake is a more recent trend. The first public "baby gender announcement party" is traced back to 2008, USA, and with its increasing popularity, expectant parents are coming up with all sorts of crazy and creative ways to announce (or find out!) whether they're having a girl or a boy.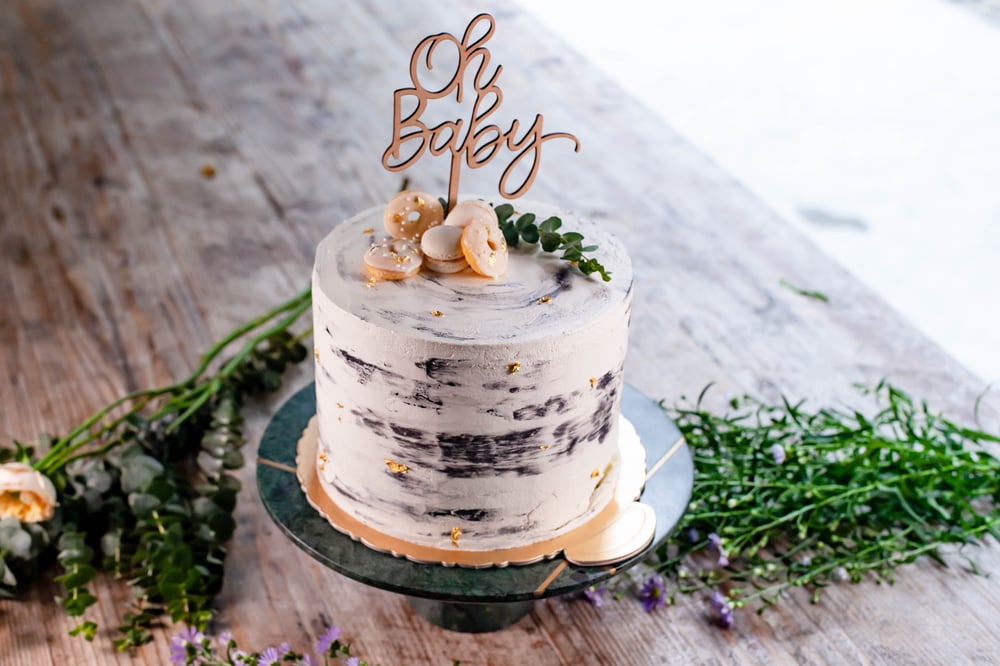 Gender announcement parties usually happen around the 20-week scan, when the sex of the baby becomes detectable. If the expectant couple wants it to be a surprise, they can actually ask the doctor to write 'boy' or 'girl' on a piece of paper, put it in an envelope, and hand it to whoever's organizing the gender reveal party! At the party, guests can indicate their predictions by wearing pink or blue, and the big reveal happens when the expectant couple cuts into the cake.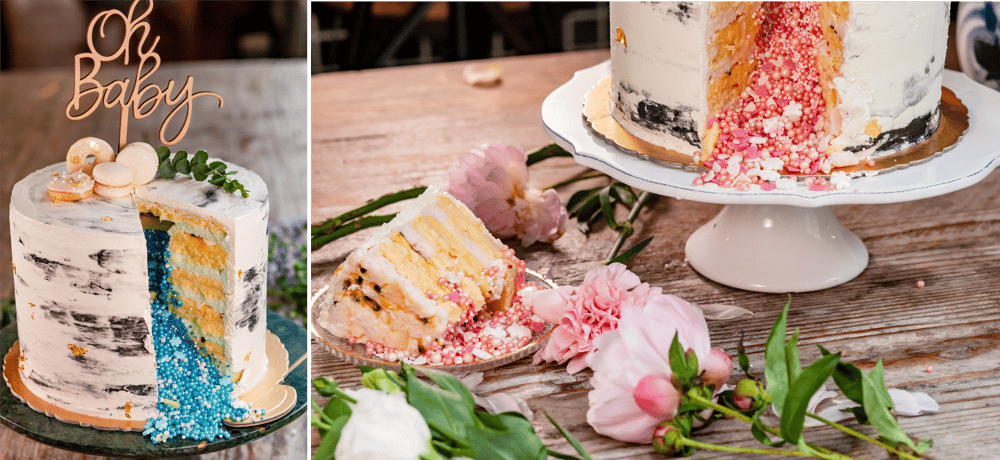 At Jouer, our white marble-frosted gender reveal cake has pink or blue candy pouring out of it once the first slice is made for a dramatic and very photogenic surprise! If baby showers are more of your thing, we can also create a custom themed cake to mark the occasion - check out our baby shower guide to help make planning a breeze.
Birthday Cakes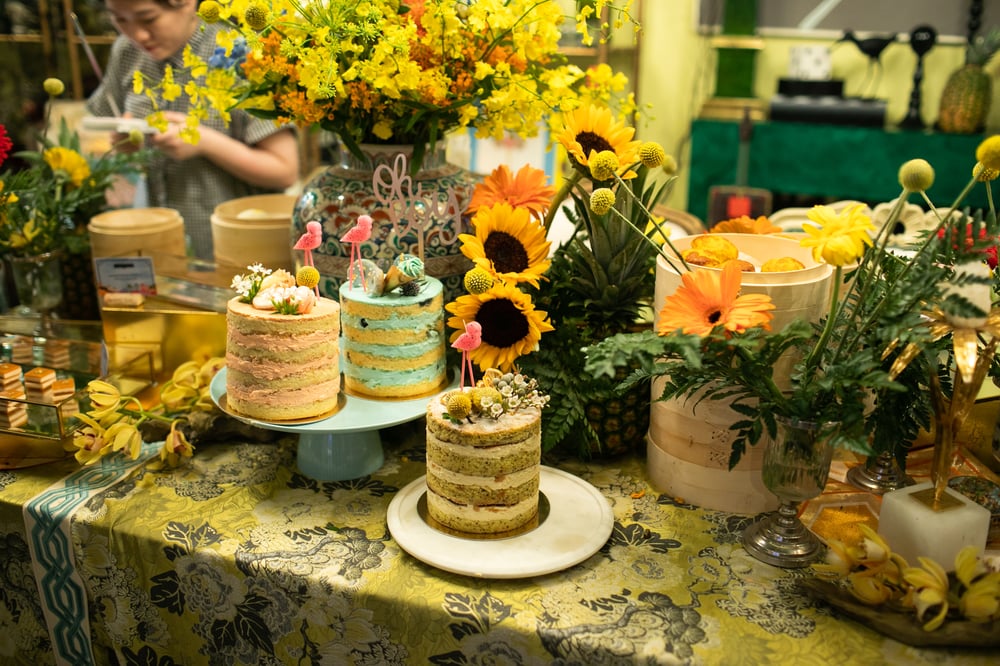 It turns out that birthday cakes have quite a rich and colorful history. It's said that the ancient Egyptians 'invented' birthday celebrations, and that the ancient Greeks were the first to add cakes to the tradition (moon-shaped with candles to honor Artemis, god of the moon). It was then when the 18th Century Germans created the birthday party rituals which we have all become so familiar with - gather your friends and family, light a candle for each year (they added an extra one for good luck, actually), make a wish, blow all the candles out in one breath, and share the cake!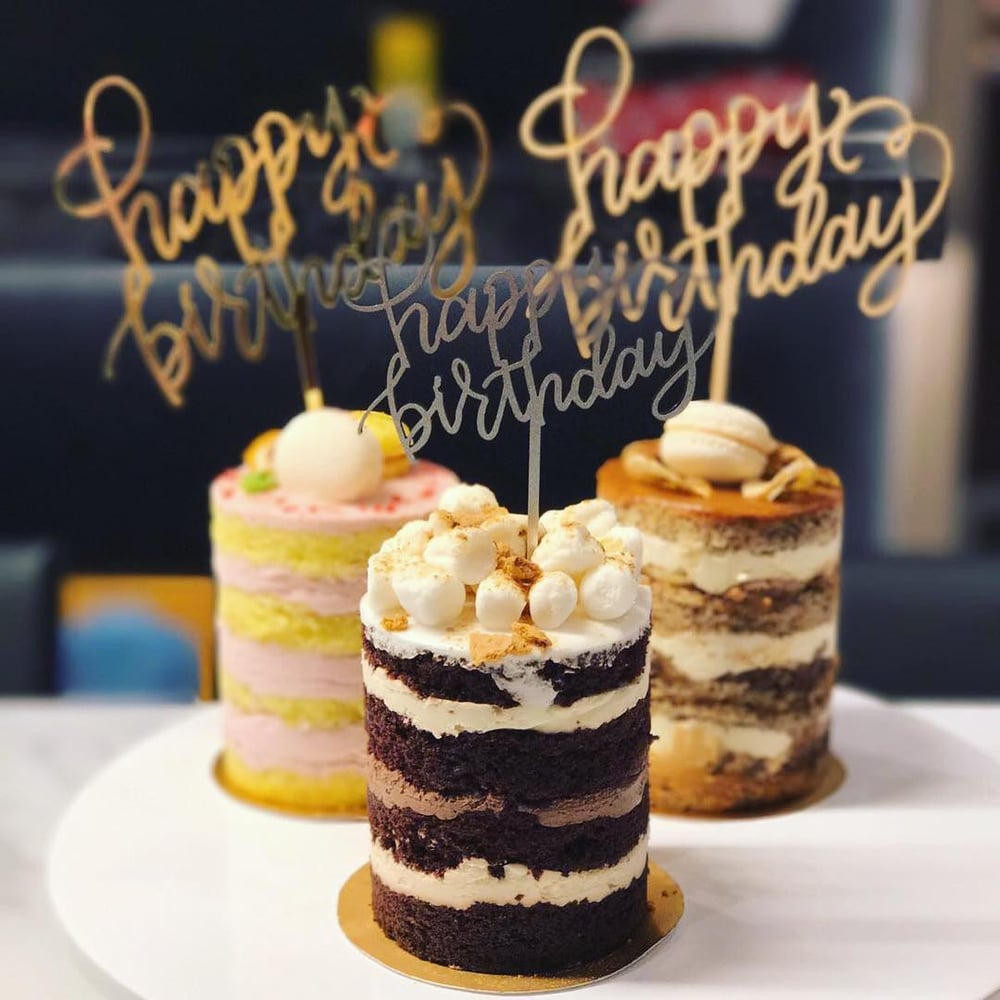 At Jouer, we have a whole collection of 12 exquisitely designed, mouth-wateringly good layered cakes - from classical favourites to exotic one-of-a-kind flavours; from creamy and decadent to refreshing and vegan - no matter whose birthday you're celebrating for, we guarantee there's a cake for them!
'Just Because' Cakes
At Jouer, we believe that small, everyday moments are also worth savouring, be it a cozy get-together with a dear friend, or some precious alone-time curled up with a good book.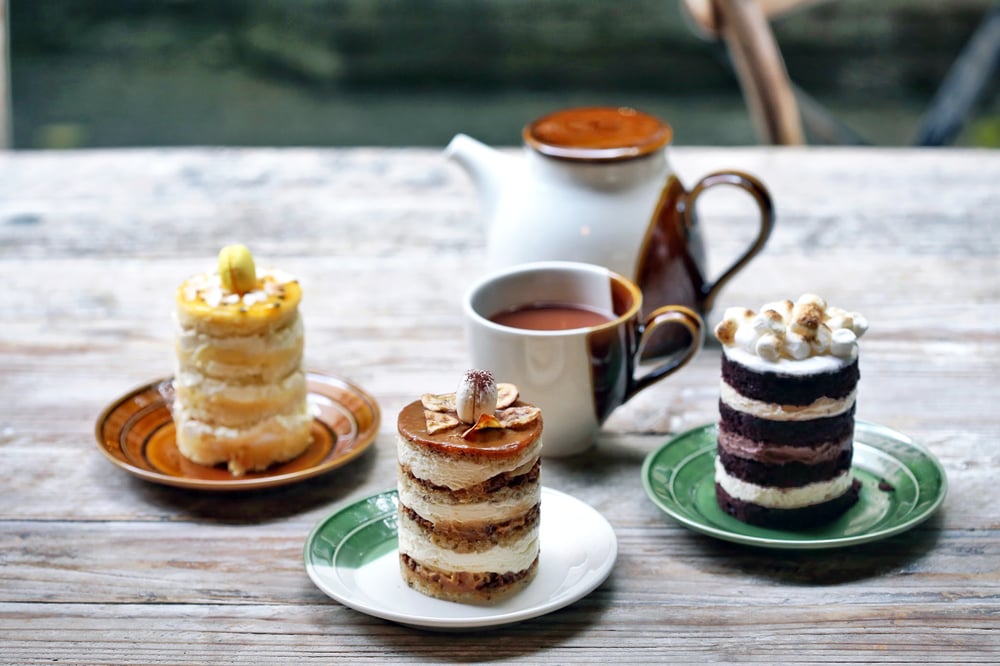 Our adorable baby cakes are perfect for celebrating life's little moments. Come and visit our store or order online to have delicious delights delivered right to your doorstep!