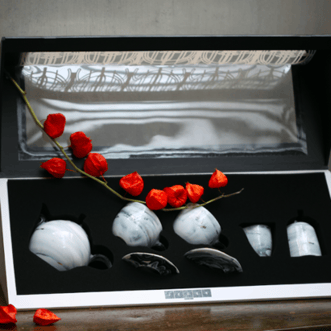 "...the playful search for beauty..."
Anne, the founder of Jouer, has a passion for tantalizing sensory experiences. She came across Jingdezhen - a city known for its oriental porcelain. Fascinated by it's traditional productions she decided to dig a little deeper. That's when she found Kang Dong Hyun. A visionary artist from South Korea, now living in Jingdezhen to immerse himself in the capital of ceramic arts.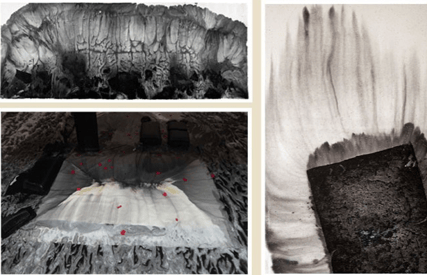 As Kang settles down on the balcony of his studio apartment, he watches the wispy clouds go by. Underneath it all, he takes note of the streams and verdant valleys. From the top of the mountain, down to the very last earthy grain, he notices recurring shapes. Contoured curves and swift silhouette linings took over his landscape view.
by Contemporary Chinese Ink Painting Artist: Li Guangming
Captivated by this, he was determined to work this into his designs and knew a masterpiece was right around the corner.
Kang dedicated years of his life to Chinese ink painting. This manifested in his work, taking on ethereal depictions of cascading waterfalls and hills. The beauty lies in the spontaneity as each pattern that Kang creates is random and unique. Kang's ability to infuse his inspired work with his scenic surroundings led to the creation of the Swirl Collection.
Tranquil swirls of azure and sapphire cosmic hues are masters of this creation, leaving anyone in constant awe. The swift but smooth turns of each swirl is meant to reflect the spontaneity of nature, making each piece unexpectedly unique. Flecks of gold foil are scattered throughout each piece, sparkling under its glossy finish.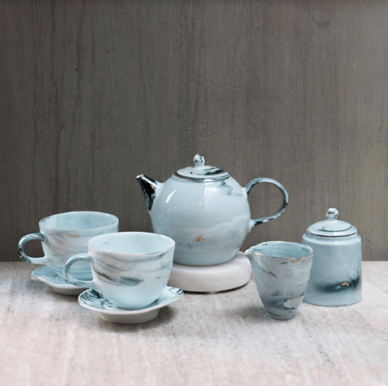 "Art isn't something you find. Art is something that finds you."
In awe of Kang's tantalizing swirls, Anne wanted to share this with the world. So she introduced the porcelain collection to Jouer as limited edition. But she wanted to do more. In respect for Kang's Chinese ink art, Anne experimented with countless layers of fondant and colour potions.
Finally, she made it - she created another masterpiece. Jouer's Swirl Marble Red Velvet Cake , is a layer cake with cascading layers of maple cream cheese, malted milk cream, and cookie crumbs. Above all, it had Kang's iconic swirls.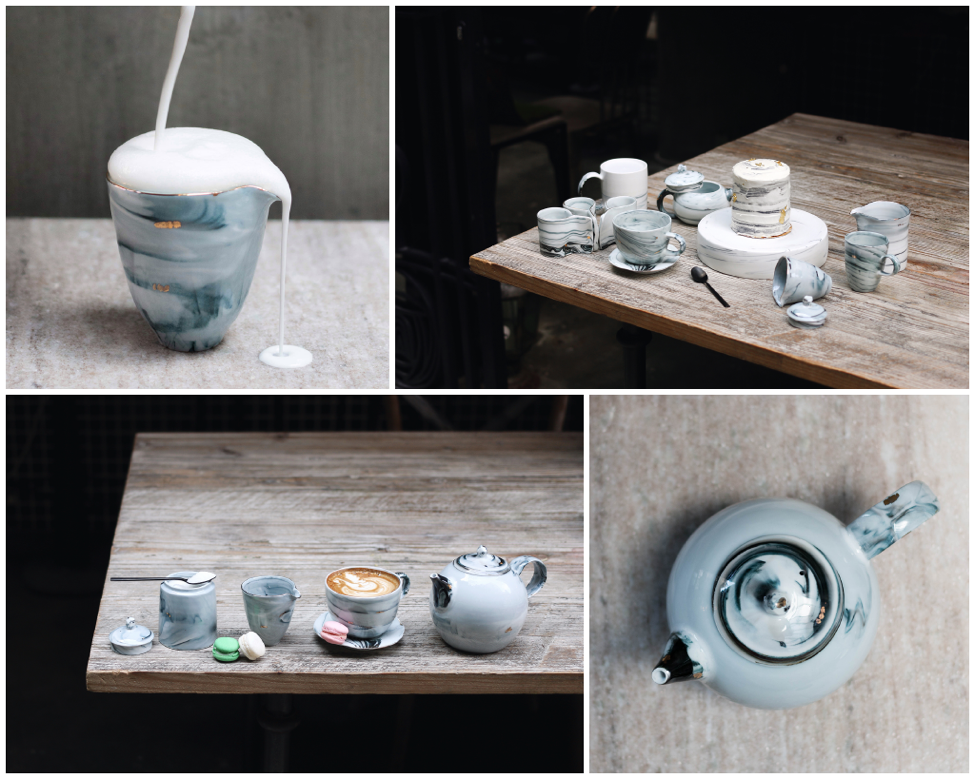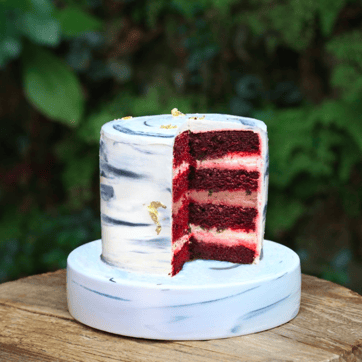 This is a story about a playful pursuit between two artists. Two artists who want live a life more delicious and create art that goes beyond the naked eye, in the name of creativity, beauty and pleasure. Custom made for Jouer, shop our limited edition Swirl Collection here.