Mid-Autumn Festival is a joyous Chinese tradition when family and friends reunite to celebrate under the full moon. This annual harvest festival is also affectionately known as Mooncake Festival, named after the much-loved sweet delicacy that is gifted, shared and enjoyed by many during this time.
Every year, leading up to the festival, there is much excitement about mooncakes as numerous television and billboard ads go up across the city. However, in reality, not everyone loves these traditional treats. A survey taken by a local Hong Kong NGO showed surprisingly, that a large majority of people don't like mooncake and in fact, a significant portion, 'strongly dislike' them.
So, at Jouer, we wanted to continue to celebrate this significant festival and honor this Chinese tradition but with a fitting and modern twist.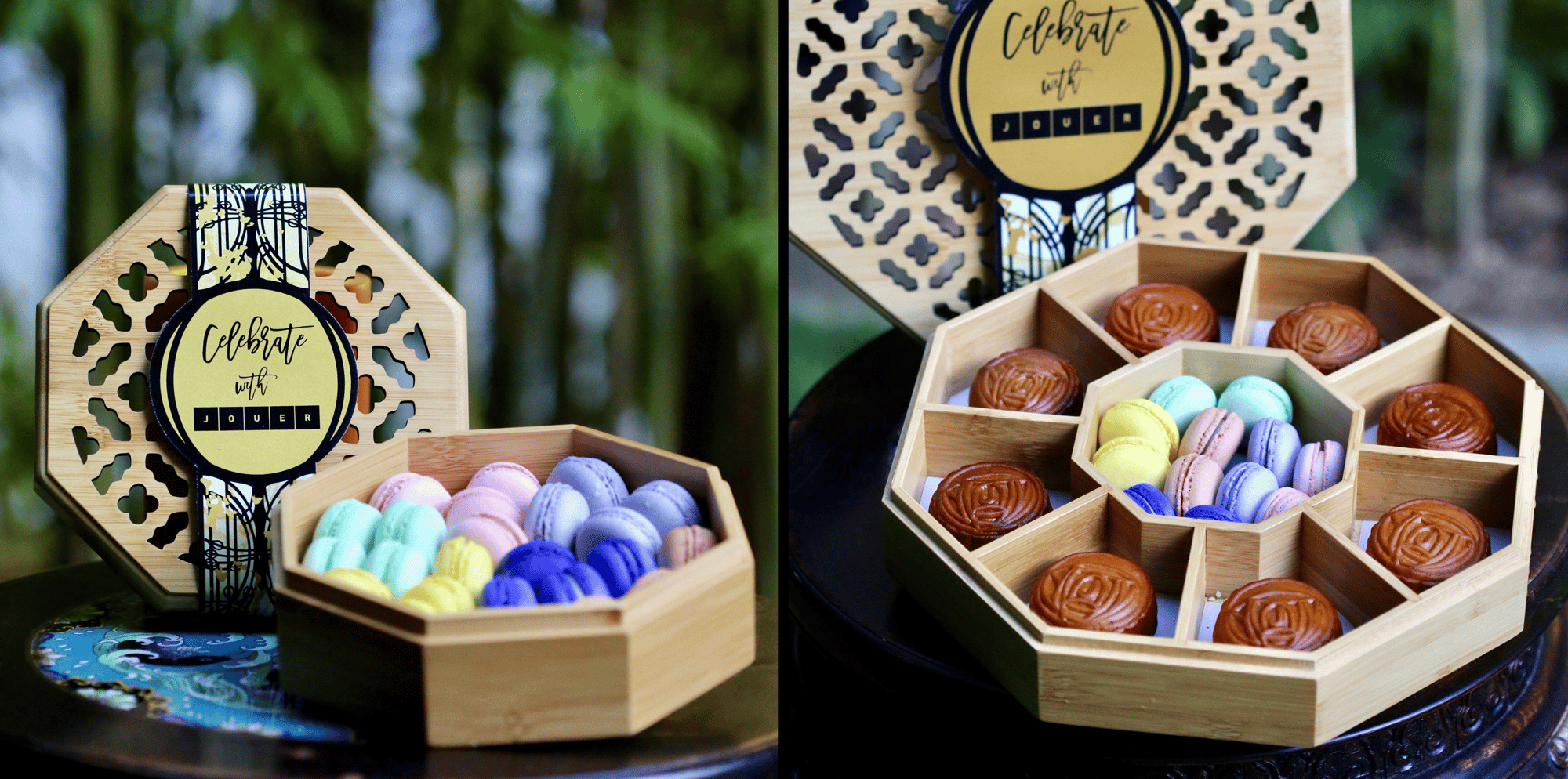 We've spent dedicated time developing, testing and refining a new recipe that would honour the festival traditions as well as excite modern taste buds. The result is a series of macarons in six exciting traditional Chinese flavours: white lotus, custard, mung bean, 'wu-ren' nuts, taro jam and date jam. Jouer again, aims to titillate both your taste buds and your imagination. More importantly, we only the finest ingredients with no added preservatives and lard to make the mooncake a health-conscious choice.

What's more, Jouer al
so offers traditional mooncake gift sets with a twist - adding new flavors such as Hong Kong milk tea, Horlicks, dark chocolate Bourbon car
amel, Kaya and salt.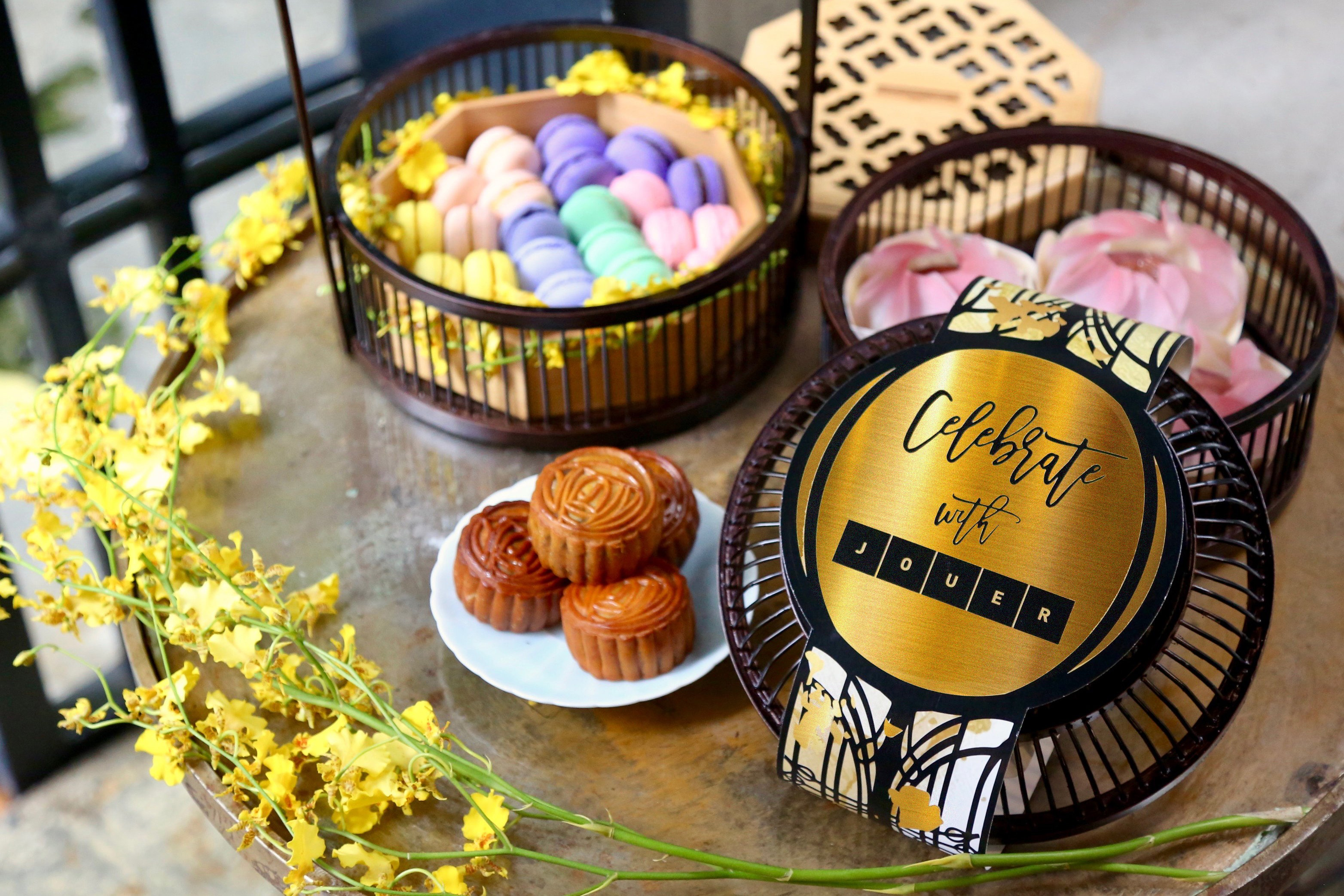 This year, Jouer is super excited to present the new
Mid-Autumn Gift Hamper
, which comes as a double-tiered Chinese rattan lunch basket. In the bottom tier sits our signature octagonal bamboo box filled with Mooncake-flavored Macarons; while the top tier contains Mini Mooncakes inspired by 4 of Jouer's most loved macaron flavors. Swathed in a festive gold-foiled sleeve and adorned with yellow Dancing-doll Orchid, this unique gift set promises a tasty and tasteful Mid-Autumn celebration.